Defeat aging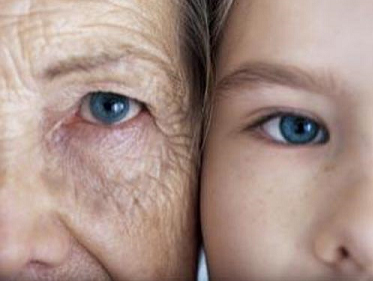 We offer you to think about the question "Why you don't want to die tomorrow"? Is it because you are only 35 years old or because you are still healthy? If your answer is the second one, then you will not want to die in 180 years too! And our task is to help you stay healthy as long as possible!
Our program is designed for people aged 30 years and more, and allows organism to stay young and healthy to more than 100 years! The uniqueness of this program is based on studies of modern technologies and knowledge of classical and oriental medicine.
Scientists, doctors, psychologists and sociologists have united their effort to help you find a way by an eternal youth and beauty:
Closely watch over health of your teeth and oral cavities. Clean a teeth, at least, 2 times a day, or, which is better, each time you ended eating a food. Visit a stomatologist regularly.
Instead of going by the lift – go on a ladder on foot. It will perfectly strengthen legs and cardiovascular system.
Go swimming more often – water gives an inexhaustible stock of vital energy, and it is extremely useful for an organism.
Be affable. Communicate with people as much as you can.
Cease to complain! Forget about daily moaning in occasion of bad state of health. If you will ask: how do you feel? – answer: perfectly. Everyone has an illness, but it is absolutely unessentially talking about it.
Play some sport – it is better to not do it alone. For this purpose you can go to fitness club or pool for example.
Eat more greens and vegetables – they are rich with useful substances and allow to keep a figure harmonous.
Be positive. If you will have positive mind, the life will appear more joyfully.
Sex – an integral part of a life. Besides a heap of positive emotions and a psychological discharge, it gives you a harmony.
Drink a lot of water – wash out an organism. It will allow to keep elasticity of a skin.
If you are sunbathing, don't forget to use a sun-protection cream.
Drink red wine! This drink enters into a diet of the majority of long-livers.